Is late actually better than never?
For those of you that are acquainted with me, you can probably easily recall my go-to answer to the question: "Where have you been lately?" In some form or another, I probably mentioned being insanely busy, and being a social recluse. Luckily, last fall I managed to catch a chance to breathe when I was selected for the Transatlantic Program, and toured Europe and the middle-east for a couple months (the picture above was taken in Jerash, Jordan). Unfortunately the work I had been locking myself away for wasn't completed before I left the country, so when I returned towards the end of November of last year I went back into hermit mode. With all that behind me, I am proud to welcome you to my new site, www.arccentric.com (it's about time!).
the downfalls of perfectionism
So is late actually better than never? I think the answer to that is simple enough, but what's been more important to me is the cause for the delay; What I used to believe was one of my strongest personality traits is now what I consider to be my biggest flaw: I'm a perfectionist. Although I'm now working to get my perfectionism under control, I feel that it has paid off. I hope you spend a little time taking a look around at the site, and more importantly, at my portfolio projects. If you see something you like, please take a second to share it on facebook, or like / become a fan of the facebook page I've set up (you'll see a link to it to your right). I promise you I won't send any farmville requests, although I might have to throw in a lolcat or two. In case you were wondering what's up with the "we-speak" on the site; although Arccentric is essentially just me, I do frequently work with a team of other designers for larger scale projects. My ultimate goal is for Arccentric to become something greater than myself alone, which brings me to my next thought…
I need your help!
I've come a long way, but my work is far from finished. If you're still reading this, you're either a good friend, someone I left a great impression on, or you're still waiting for the lolcat I promised. Whichever group you belong in, I hope you'll help support me by spreading the word about my work. Through my studies and career in the architecture industry, I developed a passion and talent for 3d multimedia; check out some of my architectural renderings, animations, 3d illustrations, and product / design renderings.
Aside from 3d multimedia, I also design and develop websites (such as the one you're looking at now!), composite CGI / VFX with video footage, and create motion graphics / general graphic design. Chances are; if you need design work, and it requires a computer, I do it, and I do it awesome. If you're looking for a design service that isn't listed on the site, just ask, and I'll probably be able to help you.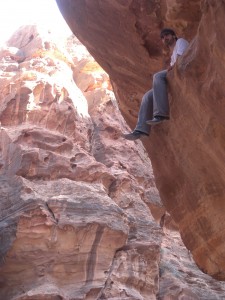 I remember reading somewhere that any time Oprah adds someone to her book list, they become instant success stories. With the way social media has evolved, the same can be said about various stories on facebook or twitter, even if you're awful at what you do (I still can't get enough of "Friday" by Jessica Black). So while you're waiting on that perfect project for us to collaborate on, please do take a second to share my work, and I'll gladly return the favor however I can. You never know who might be your Oprah.
-Alex